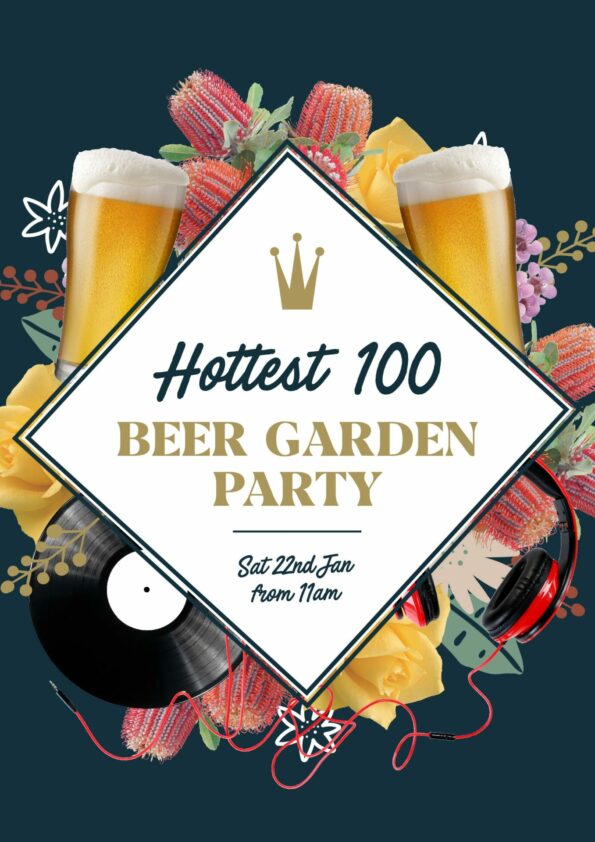 Hottest 100 Beer Garden Party
Sat 22nd Jan
Celebrate the Hottest 100 countdown in our Beer Garden from 11am!
We'll be live streaming from 100 – 1 and counting down the hottest tracks of the year!
Tune in and tuck in with our delicious $20 Aussie Parmi and schooner of Gold!
Wear your best Aussie band t-shirt and bring your nominations to win some epic prizes, too!
We'll be keeping the party going after the countdown with DJs playing the best hits from the last decade.