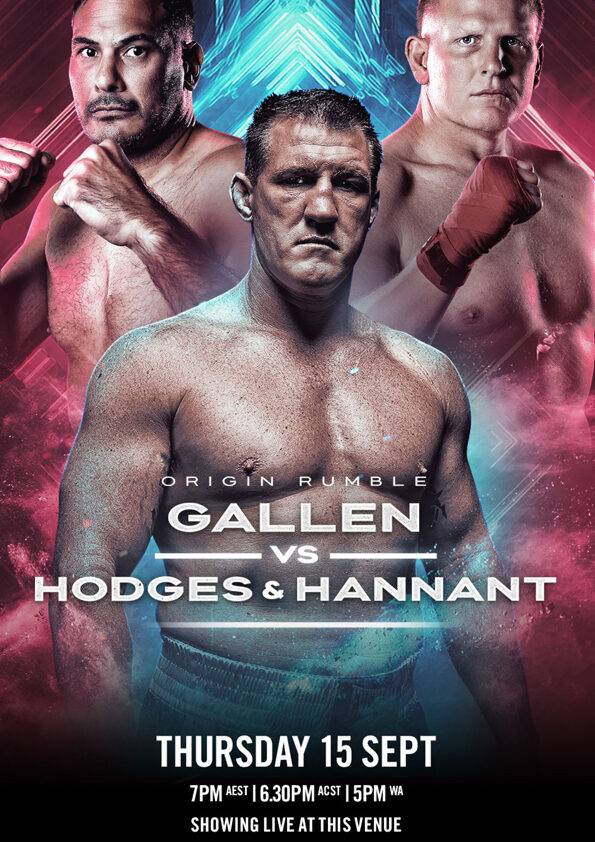 Origin Rumble – Gallen Vs Hodges & Hannant
Thursday 15th September
Origin Rumble Gallen Vs Hunt & Hannant Live & Loud at The Crown!
Paul Gallen is set to make history as he takes on two opponents on the same night. Settle in for some epic rivalries that run deep as the NSW former Captain takes on two QLD Origin stars!
Catch all the action from this massive fight from 7pm Thursday, 15th September.
Worried about getting hungry and missing the action? No worries. Order from the QR Code at your table and we'll bring it straight to you. Never miss a moment.